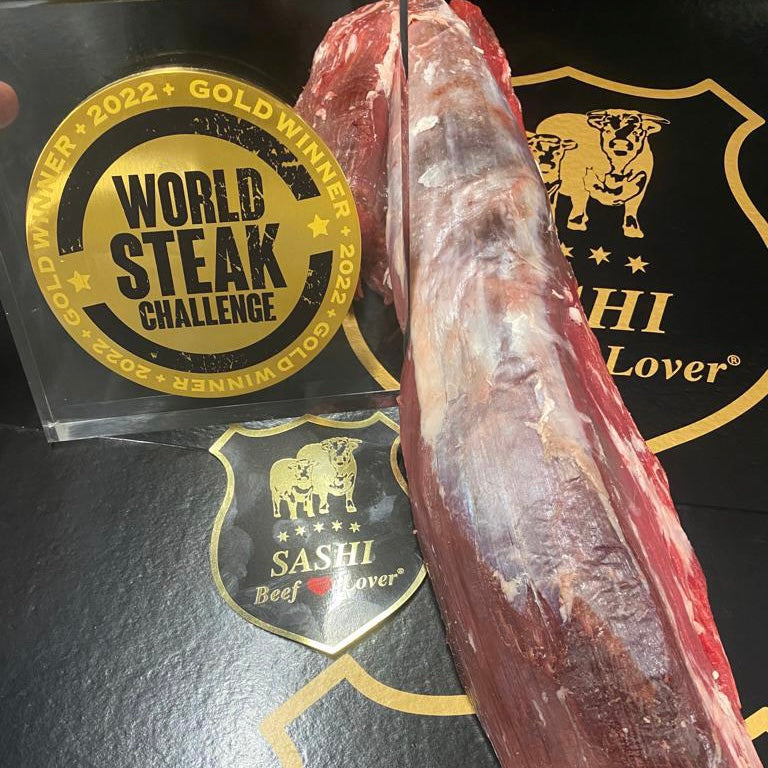 Sashi Beef Fillet
Approx 200g Steak - If you would like a different size cut, please contact us!
From Freygaard Finland this is the Nordic Nature Diamond Heifer Fillet Steak. Supplied by one of the most widely recognised Steak Producers in the World. The heifer meat being younger and lighter produces more tender muscles, this is truly a magnificent luxurious beef.
John Sashi Nielsen from Denmark is renowned across the globe for procuring some of the finest beef in the world. These particular Steaks from the Freygaard ~ Nordic Nature Diamond Heifer range are incredible with such accolades as Triple winners of the Internationally Acclaimed World Steak Challenge title of Worlds Best Steak under their belt you just know this is going to be an experience.