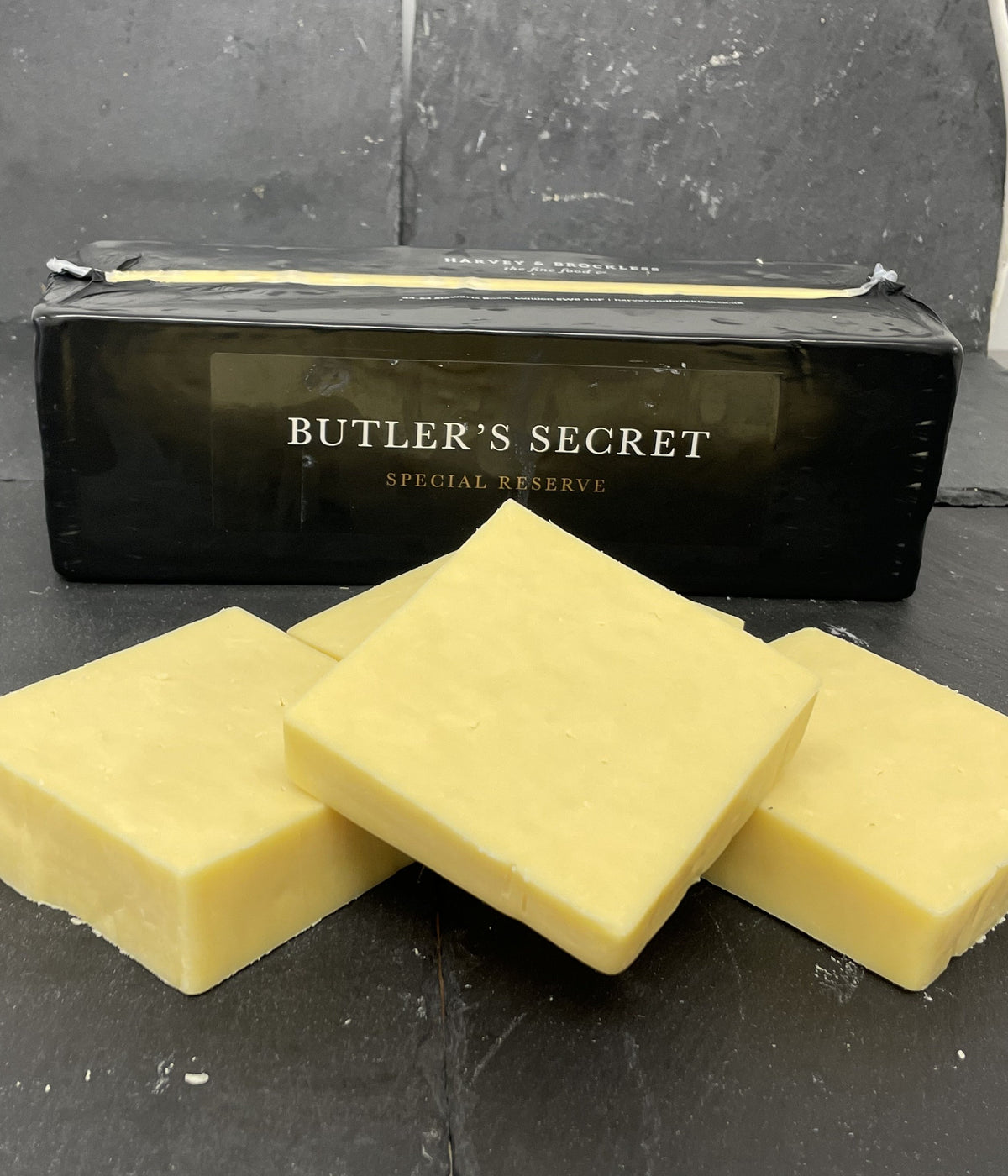 Butlers Secret
We believe that Butler's Secret's popularity is down to its great flavour and all round versatility.
Originating from natural green pastures in Ireland where only real fresh milk is used in the production process, its' production is driven by many generations of experienced and passionate cheese makers.
To ensure consistent great quality,  the cheddar is matured for 14 months and double graded by our experts, with the first grading taking place at the producer. Every three months we select only those young cheeses that we can be sure will mature to the exact flavour profile we are looking for. The second grading then takes place once the fully matured cheese is delivered.
For our customers this means that you can expect a great tasting all round mature cheddar suitable for many uses and easily sliced and grated.