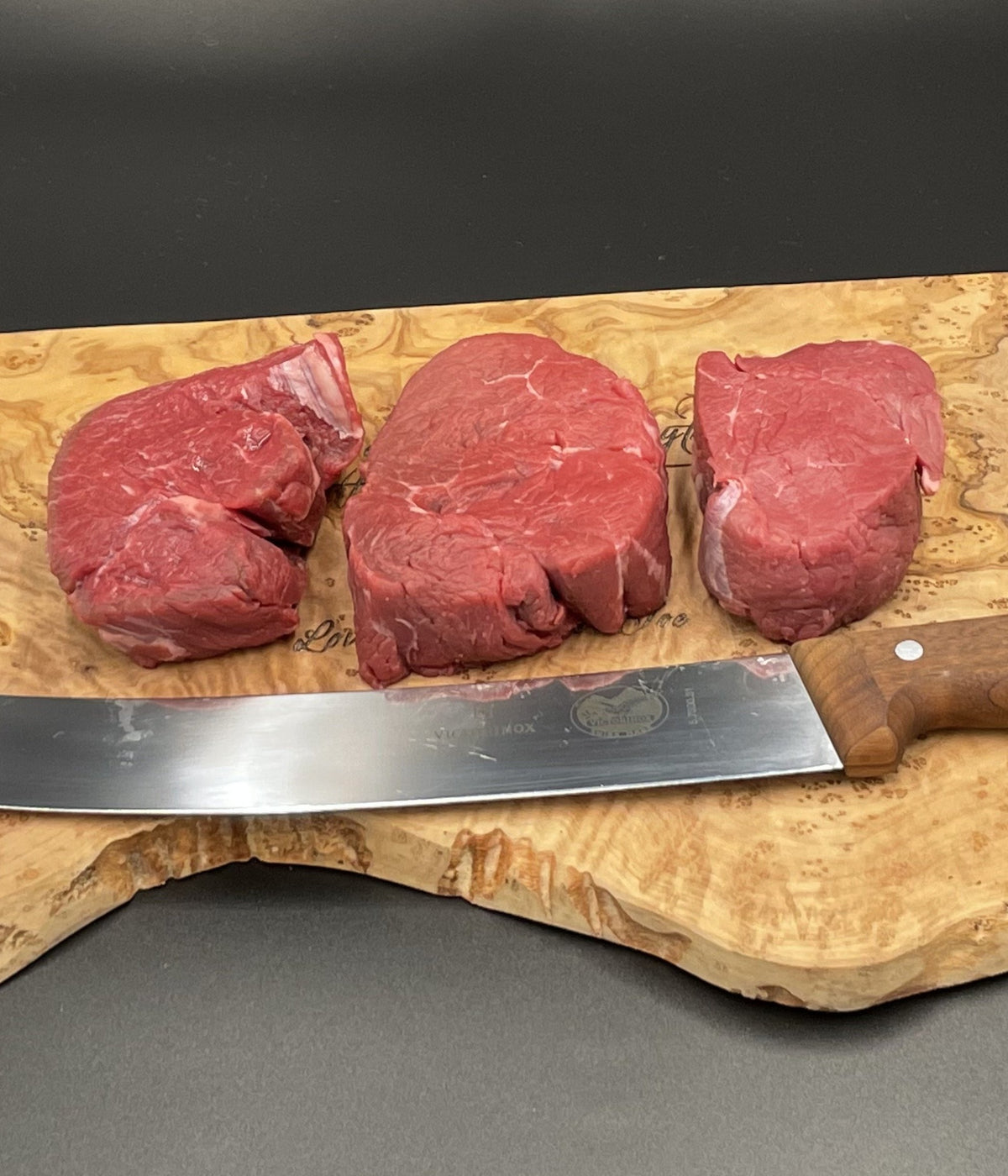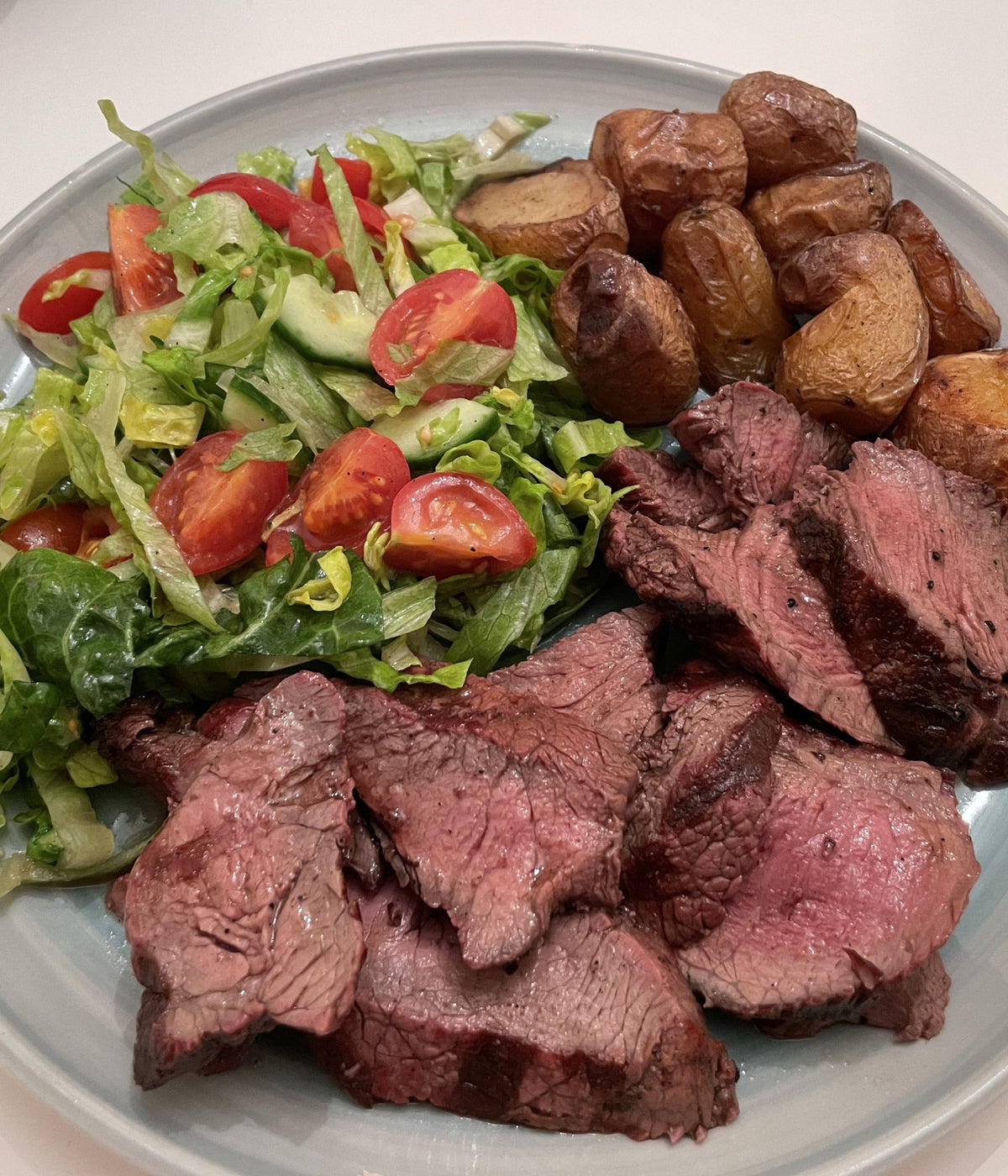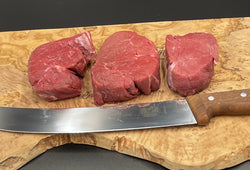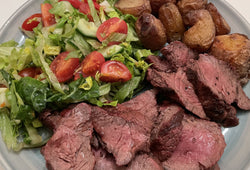 Fillet Steak
The perfect treat for the special someone in your life, or if you're looking to indulge. 
Our dry aged, grass fed, rare breed fillet is the leanest and tender of all steaks, making for an extra special meal. 
The most delectable cut of beef, our tender fillets come trimmed of all excess fat, and cut into neat, well-shaped portions.   
These succulent steaks are full of tenderness and, however you like them cooked.  
They are available to buy individually in your desired size so you can get exactly what you're looking for.  
Take inspiration from our recipes including our special recipe for fillet steak and homemade chips.
We work closely with small, local farms whenever possible to bring you high-quality, fresh produce that's not only delicious but well raised and reared British beef.