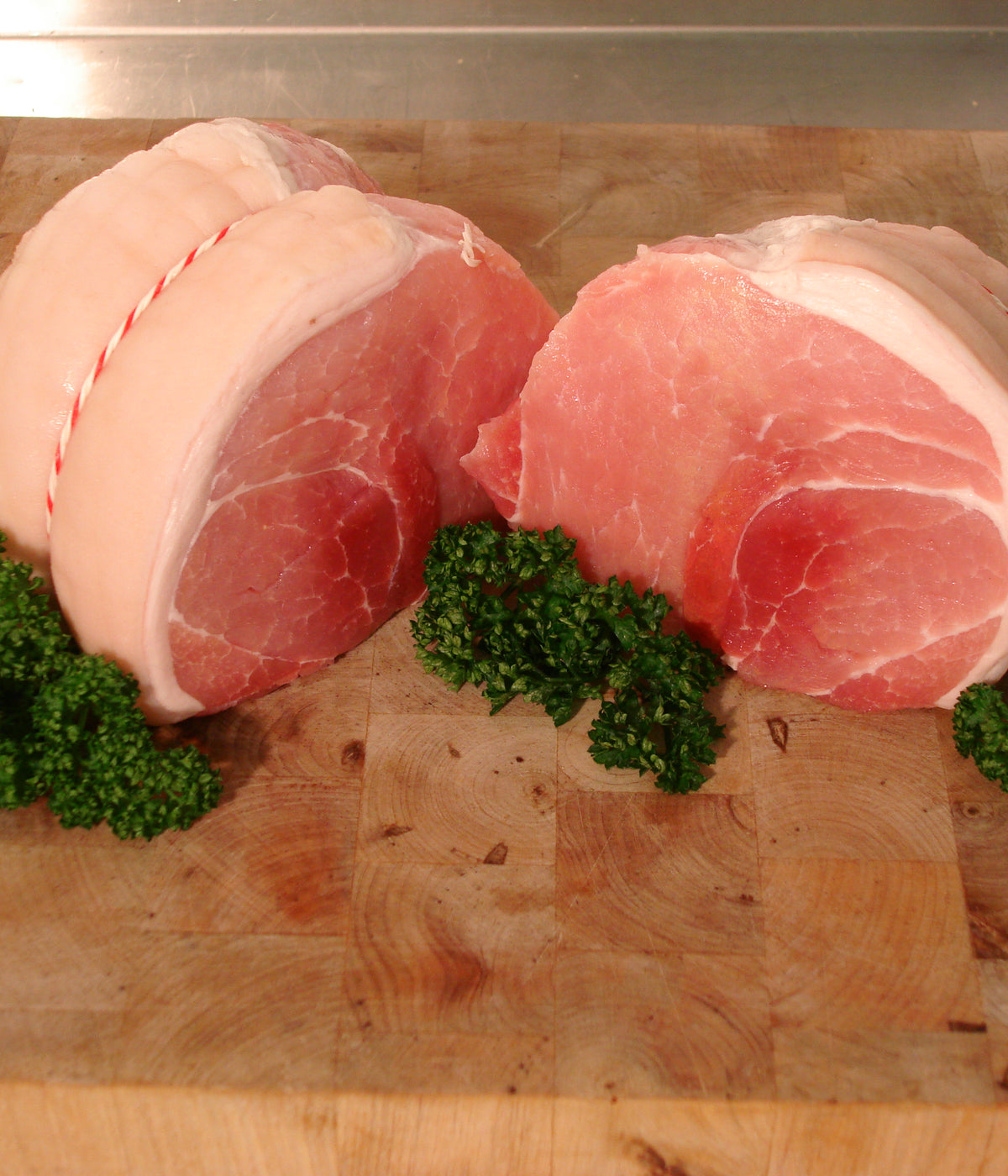 Gammon Joint Unsmoked
Our unsmoked gammon joint is perfect for roasting or boiling and even slow cooking.
For an unforgettable flavour, generously coat in honey for an unforgettable honey-roast ham. Ideal for summer salads to cosy winter dinners or Sunday roasts. Simple and humble, our unsmoked gammon joint doesn't miss on flavour.
1kg, feeding approx. 4 people, to large 2kg joints for larger groups of 9 to 10.
All our pork is sourced from local farms that we visit, with all our livestock on completely natural diets, free from any genetically modified ingredients to ensure you're getting the best produce.
Shop online or in-store today, and even have them delivered straight to your door with our quick and efficient delivery service.