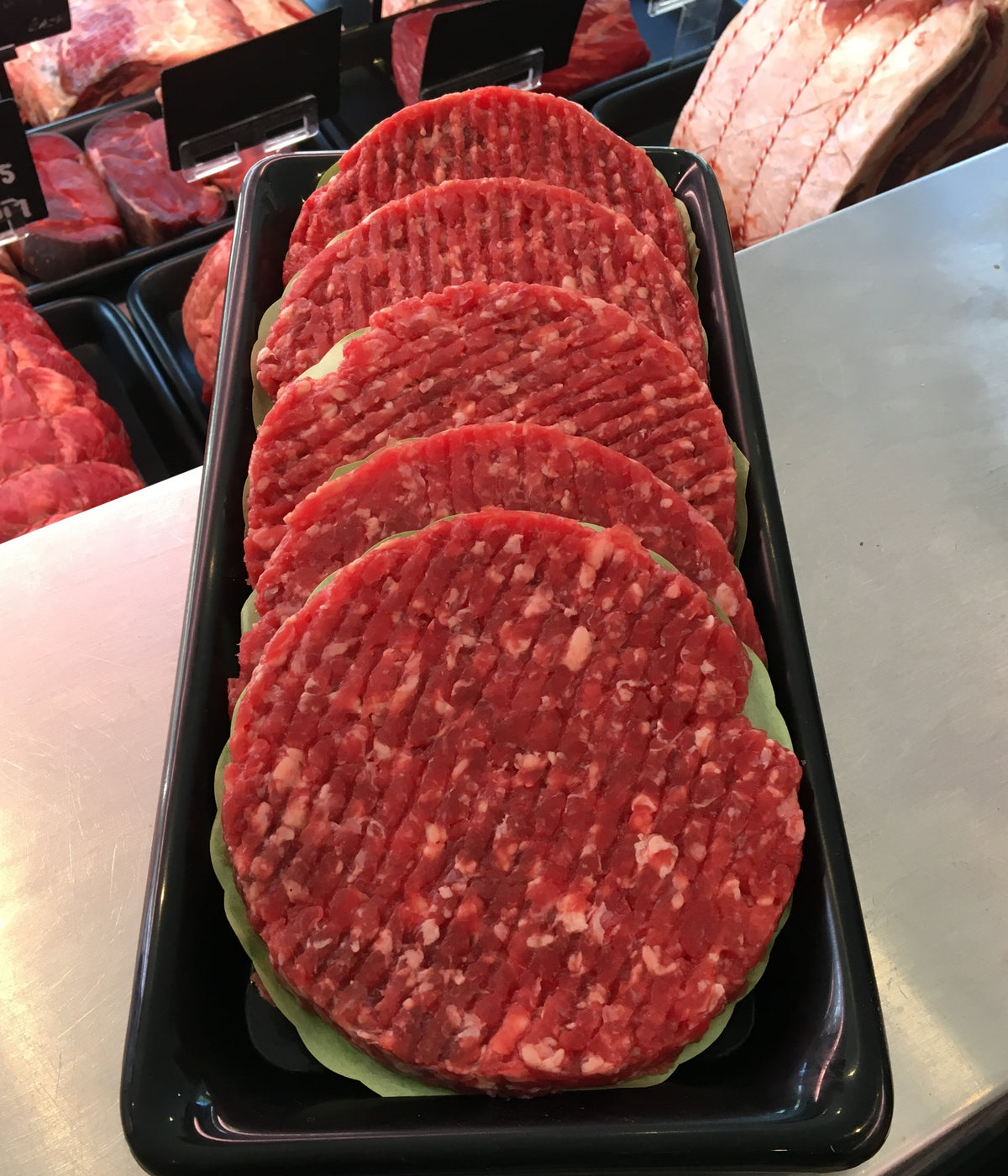 Scotch Beef Burger (x2)
Feeds 2
Traditional and a firm favourite perfect for BBQ or as a small lunch with salad!
These burgers are hand pressed in our shop and can also be ordered in large quantities. They are very simply made with our very own 21 day matured scotch beef mixed with sea salt and ground black pepper.
We have supplied our burgers to many large events and have also made donations to many of the schools in the surrounding area.
Our burgers were promoted at shepperton village fair and we are extremely delighted with the feedback from this event.
These burgers are also Gluten Free