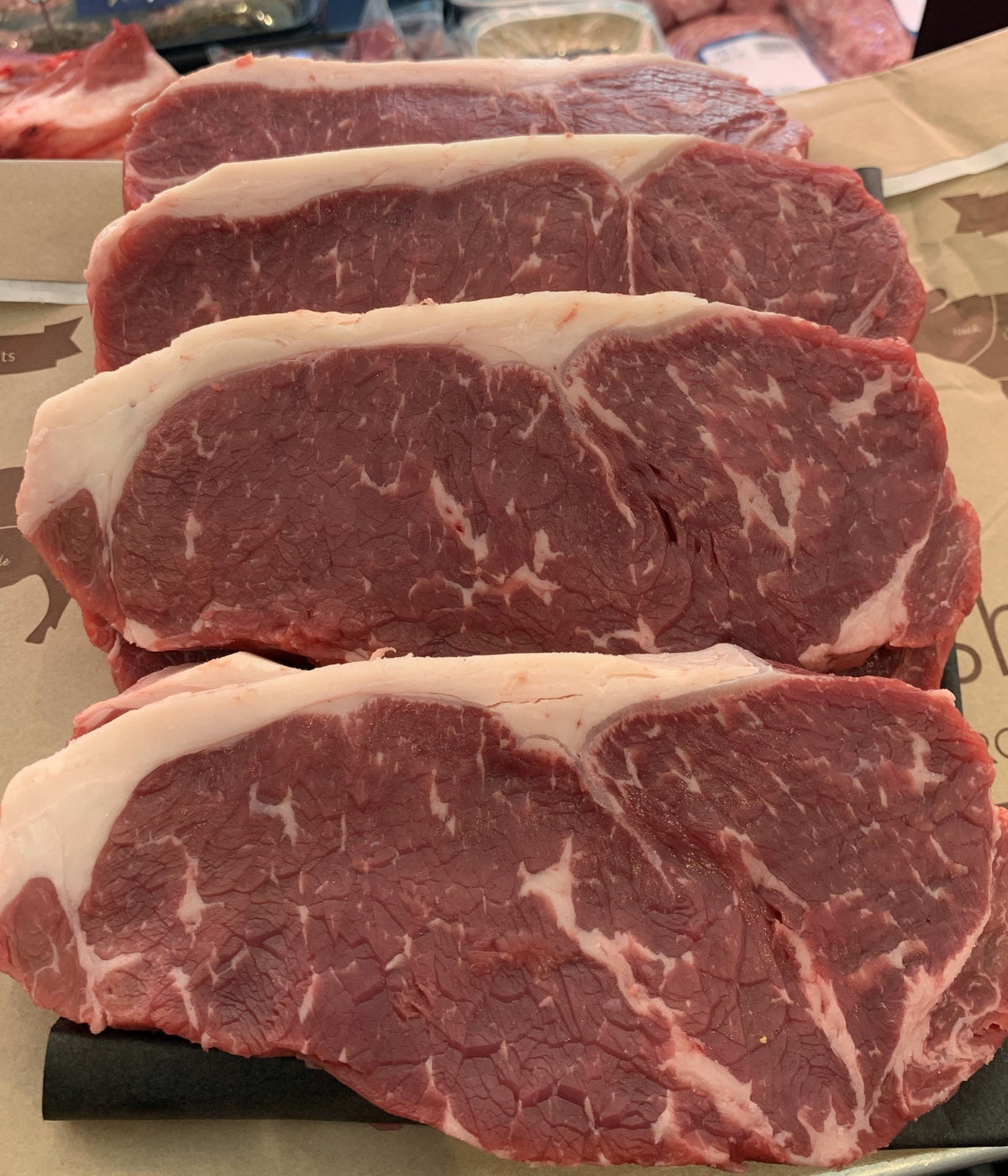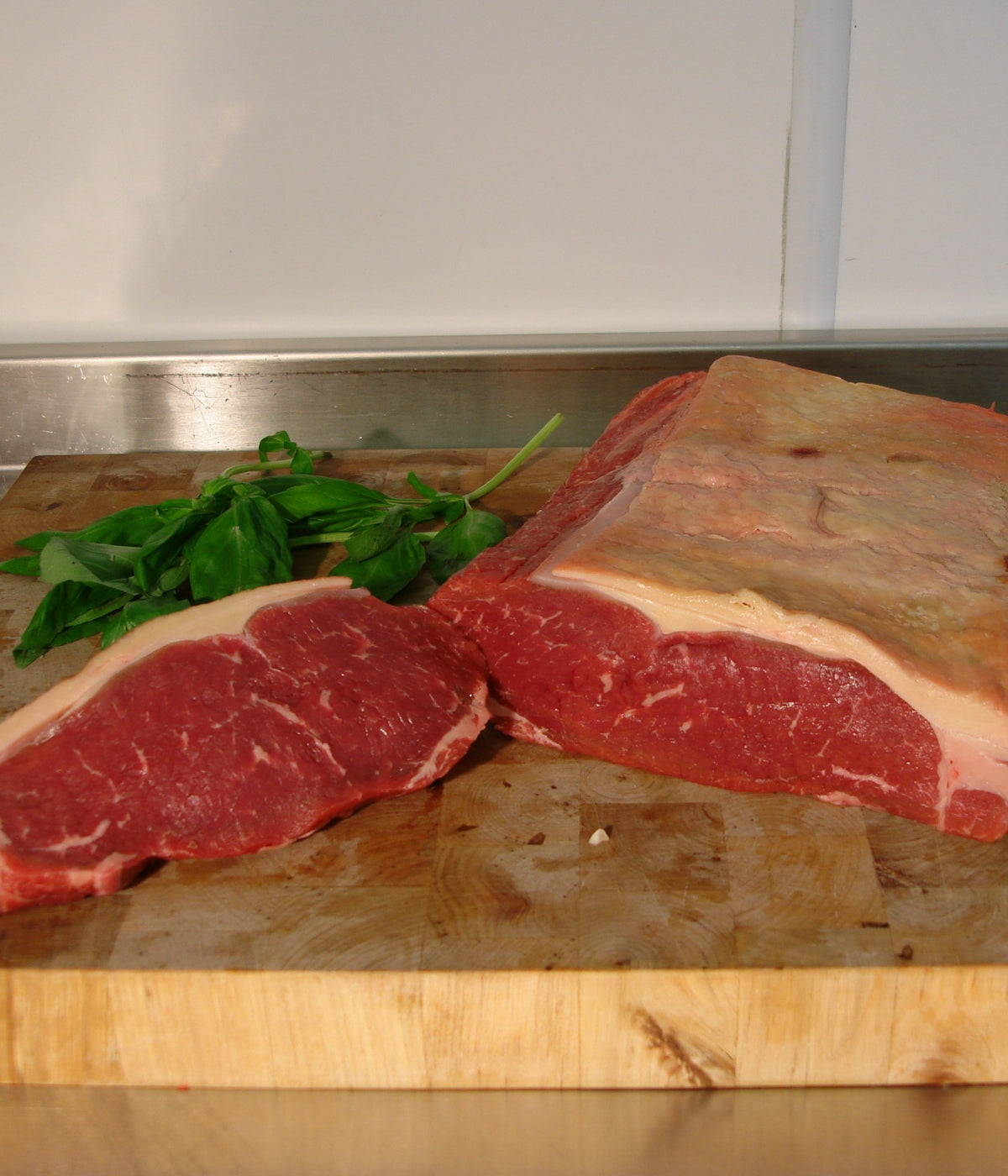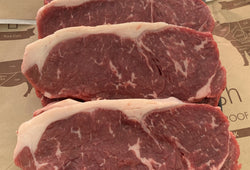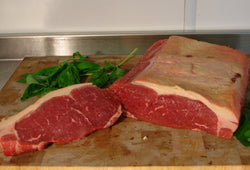 Sirloin Steaks
Enjoy our delicious dry-aged, grass-fed sirloin steaks today.  
With sirloin, the fat gathers just on one edge, with the eye of the meat featuring only a small amount of marbling. Sirloin offers the perfect cut steak for those who don't want to pay fillet prices. 
Packed full of flavour, you are guaranteed a delicious meal from start to finish.  
Sirloin is best served medium-rare to ensure you can experience the best combination of sear and juiciness with every bite. 
Each of our sirloin steaks are available to buy individually and cut to your desired size. Our online store starts with 6oz-12oz but do get in touch with us if you're looking for a size that isn't listed.
We only work with trusted, local farms to ensure that we deliver deliciously, well-raised, and reared British beef. Order today.