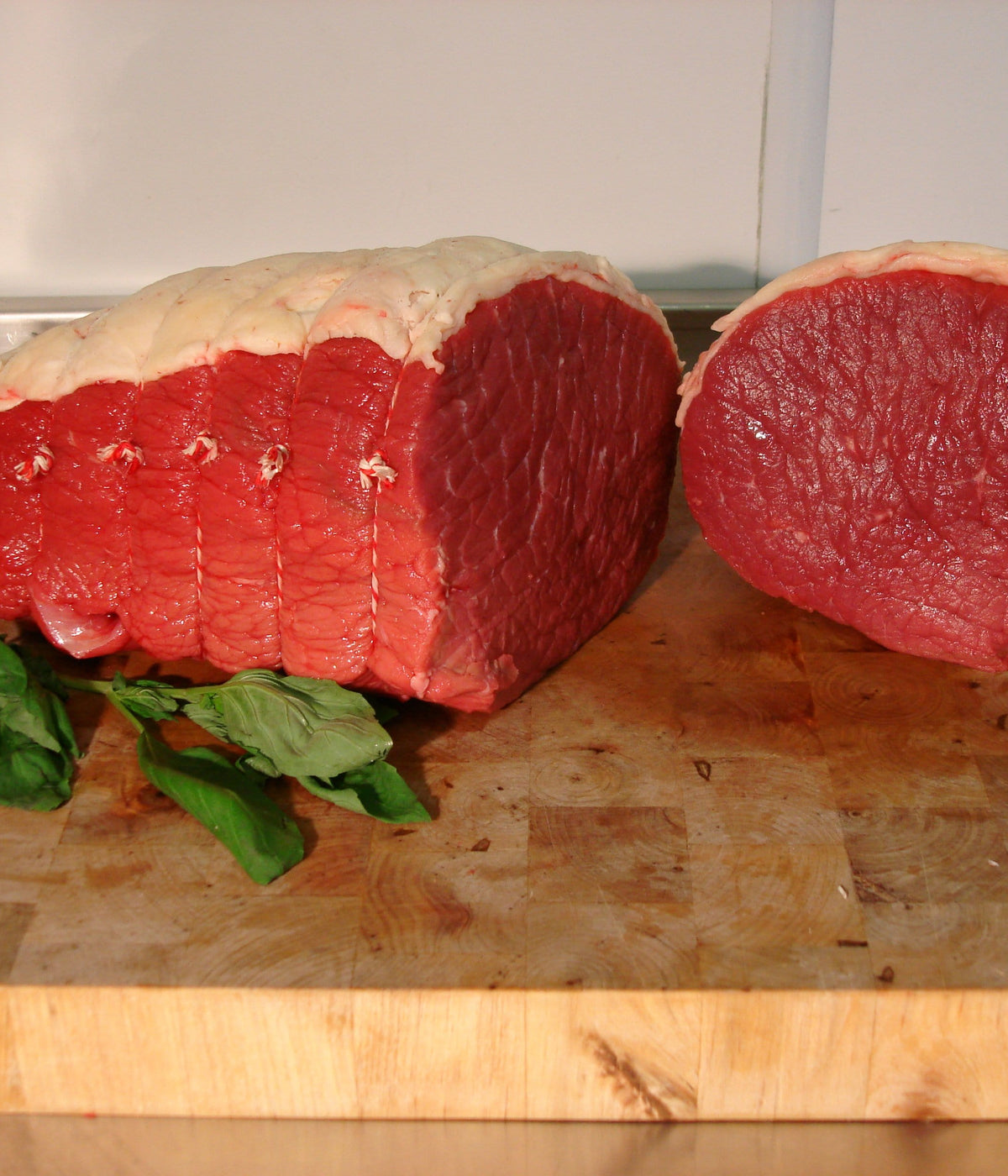 Topside
The perfect choice for your traditional Sunday beef roast, our speciality topside beef is both succulent and full of flavour. Taken from the hindquarter, topside is a large, lean boneless cut of beef, making it an ideal cut for roasting.

This joint is hand rolled and covered in a layer of flavour-enhancing fat, then tied by hand to keep its shape. Ensuring you get the best flavour.
Available in joints weighing from 750g (that will feed approx. 2-3 people) to a larger 1.75kg, which is perfect for those larger get-togethers.
As all our Beef is Dry aged, Grass Fed and Rare Breed, this joint is very tender and can be carved into lean slices.
Shop online or in-store today, and even have them delivered straight to your door with our quick and efficient delivery service.